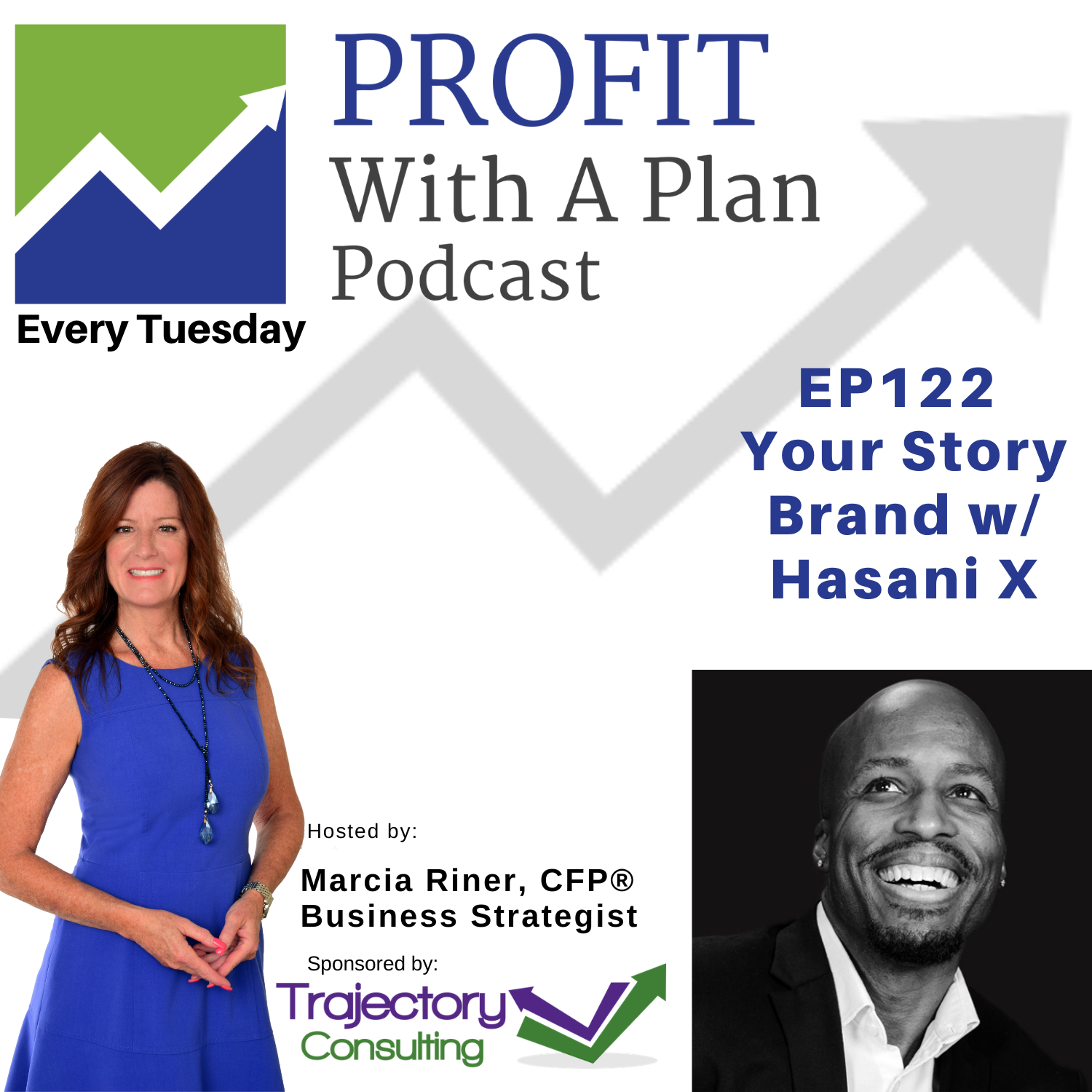 Marcia talks with master storyteller Hasani X about branding your business with stories. Stories that attract, connect, & convert your ideal customers. X shares the 3 main stories we should have in our collection and the smooth, natural way we tell them. Stories are great marketing tools that share your brand.
X has shared a free 6 video class at www.LaunchMyStory.com or join his text community to hear about upcoming trainings. Text him at 800-425-2095
=================
Pick up Marcia's 5 Ways To Turn Your Business Into One Worth Selling @ www.TrajectoryBiz.com
Please subscribe & ring the bell for reminders about next week's show. =================
About Marcia: She is a business growth strategist helping service-based professionals to strengthen their business so that it is worth selling someday. She works closely with her clients to turn their business into an attractive & profitable business asset they can enjoy until they decide to stop. She helps them get a return on their business investment.
Curious? Book a complimentary call. (949) 229-2112
Want to connect? Go to www.HeyMarcia.com