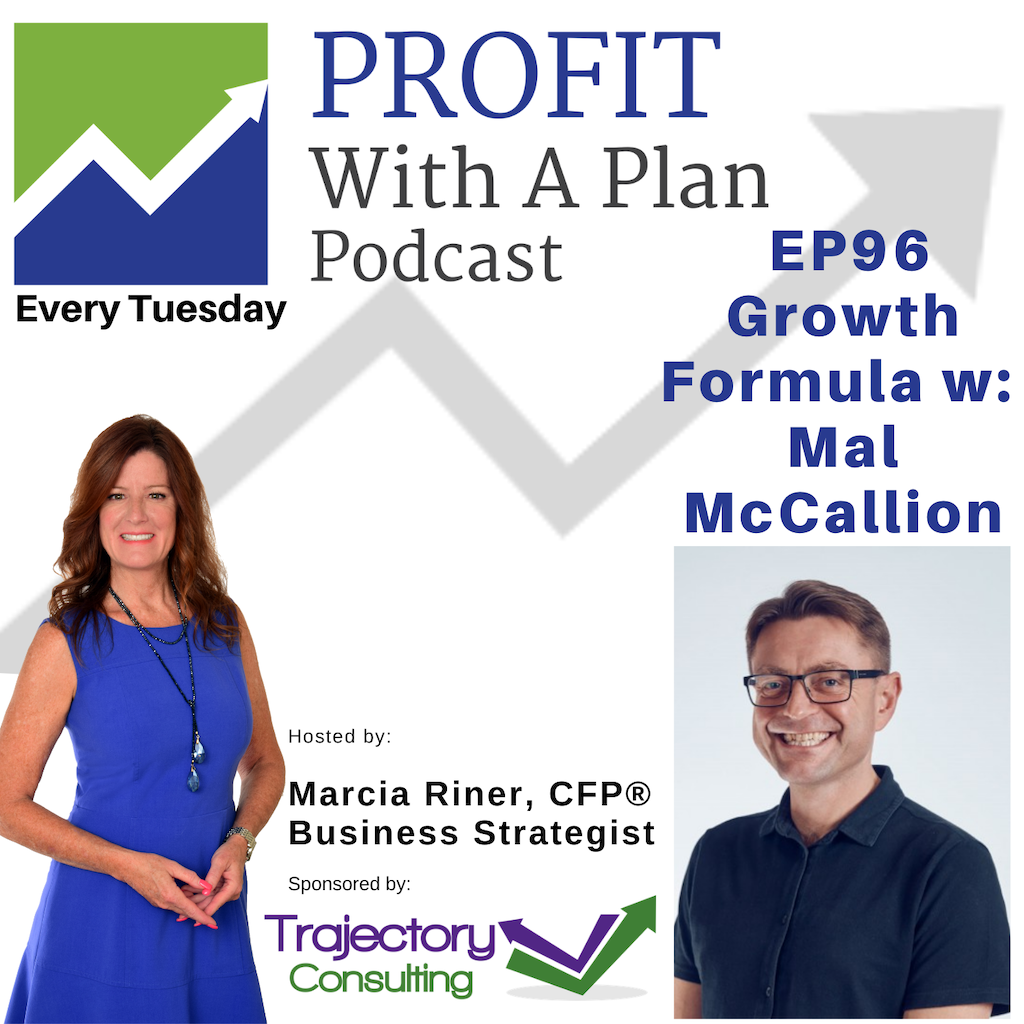 EP96 Marcia talks with growth expert Mal McCallion of Growtion about the 3 key areas that are needed to grow any business.  His Growtion Formula may look like a periodic table but it's really about the building blocks to any business Product, Marketing, & Sales.
Mal can be reached at www.Growtion.co & he has a scorecard to help small business at www.Growtion.com/scorecard
********
Marcia can be reached at www.TrajectoryBiz.com & she is hosting an a Free webinar where she'll share her 3 strategies to Thriving Profit.  Register at www.ThrivingProfit.com
If you enjoyed the podcast, please subscribe for more great profitable information on next week's show!